About Us: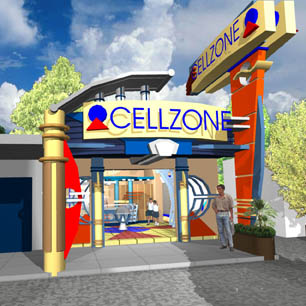 When Mobile phone "Wireless means of communication" was on it's introductory stage in the Philippines in the mid of 1980's, the use of the product then was not publicly recognized, as there were few who can avail.

Charles V Tomas, General Manager of C.CELLZONE had viewed from the beginning that cellular phone industry would be a part of everyone's life. From then on, he strives to pursue his view. From being a salesman at CELLSTAR Philippines Inc., a Singaporean firm engage in mobile phone distribution that set their office in the Philippines, he decided to try his luck in retail selling of different cellular phone products. Having nothing but hard work and equality in dealing with everyone, he slowly but surely crawled his way to the top.

Started from the booth in his mother's shop and having himself as one and only employee, C.CELLZONE with it's founder Charles V. Tomas is now a part of two other companies which are also engage in telecommunication industry namely: ECLIPSE TELECOM (ET) and VOYAGE 21 (V21). Together, all the three now employs more than two hundred twenty seven (227) individuals.
ECLIPSE TELECOM was established in 1999 to help C.CELLZONE in answering the needs of consumer for a high quality telecom products in a retail aspect. VOYAGE 21 on the other hand, focuses on responding to the after sales service of telecom products. V21 is a service center that accommodates mobile phone to be repaired. It employs qualified technicians to assure the quality of service and repaired units.

At the moment, it also trains number of technicians preparing to meet the growing needs for professional after sales service.
Finally, on October 1995, C.CELLZONE has been legally registered as a retail distributor of mobile phone and accessories under the Department of Trade and Industry (DTI).